Google has recently instituted new "prominent disclosure" warning message requirements for all apps that access "location services" (eg GPS) and recently automatically removed Transponder from the Android Play Store after being published for several years.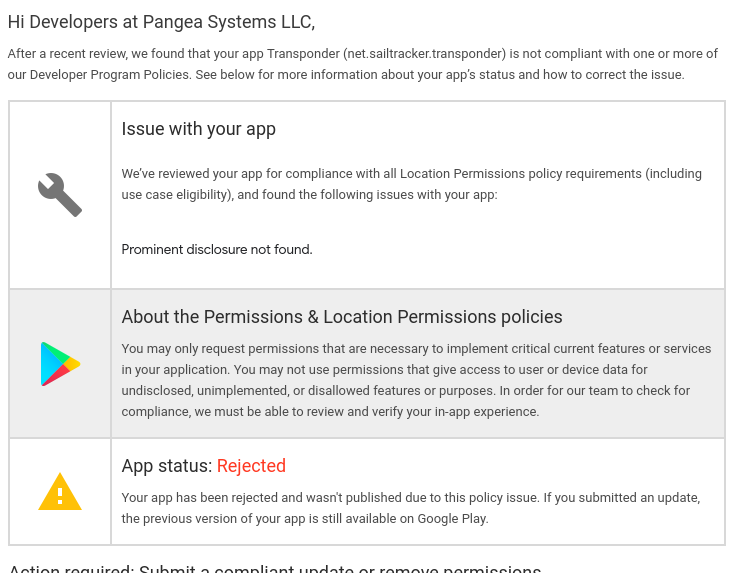 One might think users of a "tracking app" would know the location is being accessed for tracking, but Google says "maybe not".
While this is resolved the app may be downloaded here:
Transponder Android 1.1.37 (Play Store version): https://www.pangea-systems.com/jas/pub/share/apps/transponder-1.1.37.apk
To install a non-Play Store app you must allow apps from "Unknown Sources". Go to "Settings -> Security" and checkbox "Allow installation of apps from unknown sources":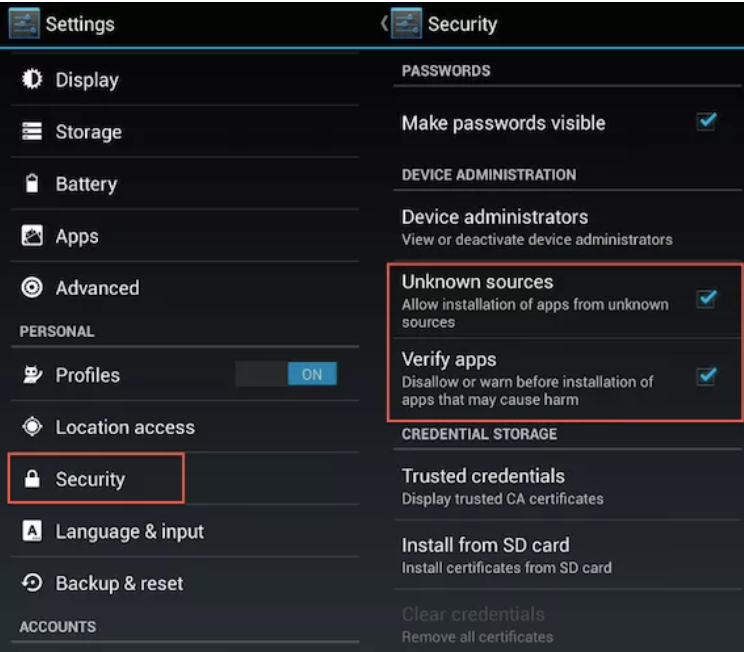 Newer versions of Android can also warn you each time you install an app outside of Play Store – check "Verify apps" if it's not on by default. This is recommended!